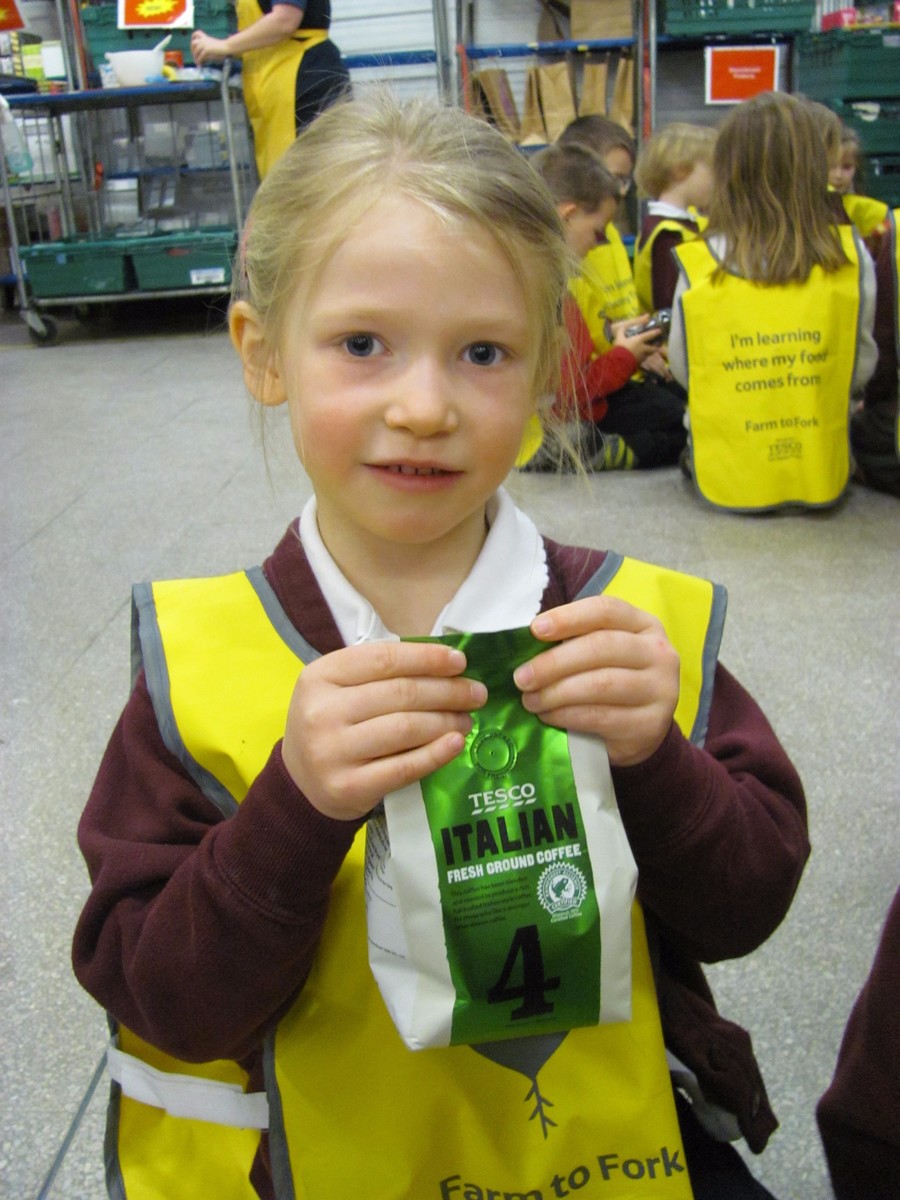 The children in the EYFS and KS1 class visited Tesco in Carnforth as part of their topic on sustainability.
They became detectives and hunted for food and drink produced by companies supporting Fairtrade and the Rainforest Alliance.
The children learnt all about where in the world bananas come from and how to peel them like a monkey!
The children also tasted different types of chocolate and then sardines!
The children had a great time.